BluntBrothers Productions 

1st Production!
We are PROUD to present our very 1st actual production!  Its a hot little music video for the song Marijuana by Kid Cudi featuring Charisma Cappelli!  I posted the official version of the video a few weeks ago since I liked it so much.  The song really fits a stoner mood perfectly and when the chance came up to shoot Charisma I could not think of a better song to put her video to!  Her & I had a BLAST shooting this video and it took 2x times longer then it "should" have taken since we just had to keep packing more bowls.  Enjoy!  Let me know what you think!
*Video:charisma cappelli kid cudi marijuana 420
hehe notice the video length is even 4:20!
Very good friend of the site GreenEyed sent over a sexy little video of her smoking some dank looking Banana OG and shaking her nice ass. If you like sexy stoners w/ GREAT asses then I HIGHLY recommend checking out more of this hottie on her site: SexyGreenEyed.com!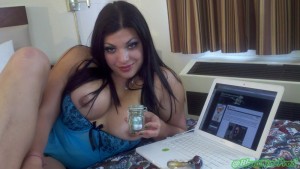 One of my good buddies, business partner and fellow stoners is the sexy Alexandria Devine. I have been lucky enough to shoot her a bunch of times now for her site and her clips4sale store. Each time we get ready to shoot we get super blazed and just shoot whatever we can come up with.. Here is a little more about her!
1. Name and stats please
Alexandria Devine: Slutty 420 Jedi Princess <3 who enjoys making smut and being a dirty little whore.
2. How long have you been enjoying 420?
I have been smoking regularly since I was 13ish
3. Favorite way to smoke?
A nice fat bleezy is my fav
4. Whats your favorite memory of smoking 420?
I have so many great memories of blazing with my friends in different cities and having a good time it's hard to choose one of them as my favorite.
5. Do you enjoy having sex while stoned?
I do for sure before and after getting fucked really good!
6. Ever get stoned with your fans? Ever hookup with anyone while blazing off camera?
Yep I have smoked with fans on occasion. Cant say I have any hookup stories with fans though…not yet anyway

7. Whats the most stoned you have ever been?
Well this one time I smoked a few blunts with a friend while driving around Phoenix and when I went to park in my friends driveway i forgot to put the car in park. I actually didnt realize it until I got out of the car as the car was rolling down the driveway into a plastic garbage bin. I ran down the driveway jumped back in the car while my friend just sat laughing his ass off.
8. Do you masturbate stoned?
Duh! Everyday on Skinvideo.com hehe!
9. Ever been in trouble for being stoned?
No serious trouble only dumb stoner moments.
10. Any favorite strain of weed?
Im such a weed slut give me something tasty and Ill enjoy it!
11. Do you have any rituals for smoking out?
Pack. Light. Inhale. Exhale. Repeat.
12. When was the 1st time you got stoned?
I was 10 with some older girls from Cali that were visiting their aunt in Phoenix. We went to a park and 5 of us shared a joint. It was very peaceful and enjoyable.
13. Favorite munchies?
Hot Cheetos and Diet Orange soda= Classy Combo
14. Funniest/stupidest thing you have ever done stoned?
Well I do pretty silly shit on the reg I guess youd have to ask my friends for some embarrassing stories. lol
15. Oddest thing you have ever smoked from? Ever have to McGyver a piece to smoke from?
An inhaler! When I was 13 me and a friend made an inhaler into a pipe it served its purpose in more ways than one!
16. Favorite person or people to smoke with? Why?
I love smoking with my family and long time friends the most because there is a sense of familiarity and camaraderie.
17. What was your BESTEST smoking session?
Um smoking with BluntBros duh!

[Kiss ass!]
18. How good do you think you are at rolling blunts on a 1-10 scale?
Id have to say an 8. Im even in a book that features models rolling!
19. If you could smoke with anyone who would it be and why?
Well this is a tough question if it has to be someone living then I would have to go with Willie Nelson because hes famous for being a hardcore lover of 420 and I know he has got to have some bomb green after all he is kind of a legend!
20. Does getting stoned make fucking more fun? Does it improve your orgasms for you?
Yes and yes Im able to really let go and cum easier vs being sober.
21. Favorite song while stoned? Favorite band?
I dont have a favorite song to get stoned to but, I really love NIN and the Beatles both are very good while high!
22. Do you celebrate 4/20? What did you do last 4/20?
I smoke on 4/20 but I dont do anything too crazy. I wish I could remember last 4/20…
23. Has being stoned ever ruined or been bad for a shoot?
Psshhh yea right being stoned only improves my mood and sex drive!
24. Whats your favorite thing to do while baked?
Go on stoner adventures! You never know what might happen…
25.. How can fans find you? Anything else to add?
AlexandriaDevine.com
Tweet me! @alexandriadxxx
Spoil me: http://amzn.com/w/NMOEG6VAO9V9
One of the HUGE pluses of my job is that I do get to hang aroound with some of the hottest stoner pornstars around. One of them that is a friend is the cute and sexy Gigi Rivera. Gigi is a supersexy little thing that is always a good time to chill with and ALWAYS down to roll a fat blunt or smoke a bowl.  And let me just say… This girl knows how to smoke!  
One of the best times is when I shoot both Gigi and her girlfriend Tegan Summers together for thier sites in this scene.  The scene is all natural of them just goofing around dancing and having a great time, then getting into some seriously hot girl/girl action.  and TRUST me, there was lots of bowls smoked that day before and after.  
Anyway.. Enough bullshit..  Here is a hot little video I yanked from her site of her smoking out and showing off her oh so very sweet little body!

Also here are a few pictures of her off my cell I have taken of Gigi since I have known her…  (surprizingly I had very few solo nudes on my phone of her, so I added in a few from her site too!)
Here is a really fun video that I shot a few months ago on a COLD shitty day down at Veince Beach. I had gone down for a day of shooting some content with Kita Zen and Charisma Cappelli for both thier sites. But the day ended up being real crappy and cold so we made the best of it in the only way stoners like us could..  Getting STONED in the warm car in the parking lot!   I just let the camera roll and let the sexy Kita & Charisma stoner talk.   This was by far one of the best days I ever had "working".  Both girls are always a blast to hang out with and a couple of my favs to smoke out with.  Enjoy!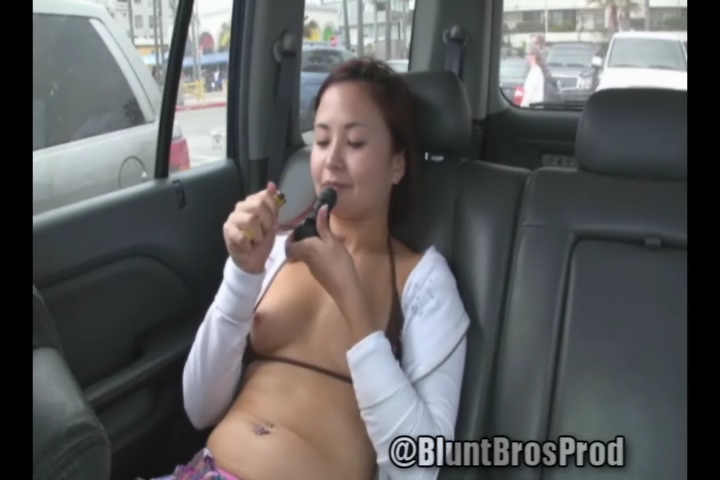 Well it has been sometime since I have added to this blog Halloween to be exact, the pure embarrassment of eating children's candy before they even had a chance to receive it, weighed heavily on my mind and I hid in shame from this. However now I have peeked my shame ridden face from the hole I've been living in to bring you the story of my first piece. I give you "G DUBYA B"…..
I have been a pot smoker for a long time started when I was 13 years old however there was a 12 year break in there, and in my prime pot smoking days we rolled joint splifs and the REAL Philly Blunts, not these little skinny red headed step children and pussified flavors of cigarillos. I am talking blunts you could fit a quarter ounce in w no left over's, the Garcia Vegas Green Leafs you need hands of a basketball player just to roll. Those were the days my friends but one thing I have never done, is buy a piece, no bowls, bongs, pipes of any kind, and forget about vaporizers they didn't even exist.  So this past week at 33 years old I bought my first piece, I tiny little fellow one that reflects not just who I am as a person but my political affiliation as well. I call him "G Dubya B" after my favorite president of all time George W. Bush why you asked…he always seemed stoned lmao!  It is an elephant (the animal mascot of the Republican Party) with USA in the on the side and a very deep bowl. The hitting ability of this piece is extremely soft no harshness, and cradles the kindness of bud. It accepts all forms of green for its 420 pleasure. OG, Bubba, Blueberry, Sour Diesel, Hydro and Homegrown and in the short months Mexican Brick cause in Hodgy's world all green is good (just don't get you as high). Stay tuned for the next story in this series:
THE INNAUGRUAL HIT
Cause it sure is a good one see you all next week.
Hodgy Bluntz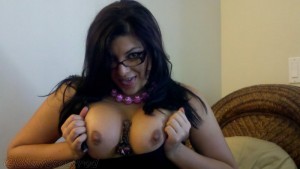 Oh Yes! I got to spend the day shooting (haha) with Alexandria Devine and all her latina sexyness the other day.. Good times were had and we actually got some work done for her site. Working with her was kinda odd tho; the more stoned she got the better she got on camera BUT then its impossible to get the motivation to keep going!! Oh well! Got enough done anyway..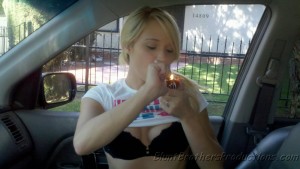 The last couple days I have been lucky enough to hang out with the one and only VERY HOT stoner Tegan Summers. She is a uber-dank babe that LOVES her green as much as the Blunt Brothers themselves do. These pics are from over a couple days of hanging out with her here and there and on set. They are all cellphone pics so not always the best but I am sure you can deal with them just by knowing how hot she is. Enjoy!
Ahhh  Its Sindee Jennings..  She is one of my all time favorite pornbabes to smoke out with.  The girl is a down ass smoking babe.