Posts Tagged 'sindee jennings'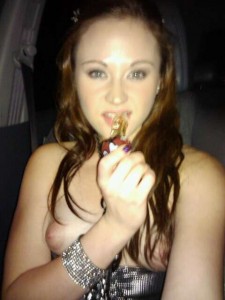 Sexy Sindee Jennings was in my car last night on the way to a shoot and enjoying a nice toke on my pipe while we were discussing other shoot ideas for this site when she decided she could not wait that long to get on again and twittered this pic out last night. Be sure to follow our twitter also @BluntBrosProd for more pics like these!
Ahhh  Its Sindee Jennings..  She is one of my all time favorite pornbabes to smoke out with.  The girl is a down ass smoking babe.