Posts Tagged 'toxic lunch'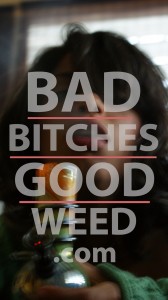 I wanna welcome new writer ToxicLunch to the site!  He hit me up to do some writing on the site and when I read his review of BlueDream on his site I was sold!  - Rev
My name is Toxic Lunch from ToxicLunch.com. I love women, food, traveling, weed and writing. Mixed together, you've got my idea of perfection.
I've been a journalist in three countries, smoked marijuana in more than five and have cooked in two. I don't consider myself a ganja or food critic as much as an advisor. I'm passionate about my work; therefore I don't tolerate ignorance or stupidity. No compromise!
As you can see I also dabble in photography, mainly photojournalism. The rest of the time I point my lens toward beauty in an attempt to capture it. The visual prisoner smoking a blunt of Puerto Rican homegrown in this set goes by the name of Xio. A bad ass chick who smokes blunts by day and rips bongs at night!
Like it? There's more where that came from….but that's for another day and spliff!